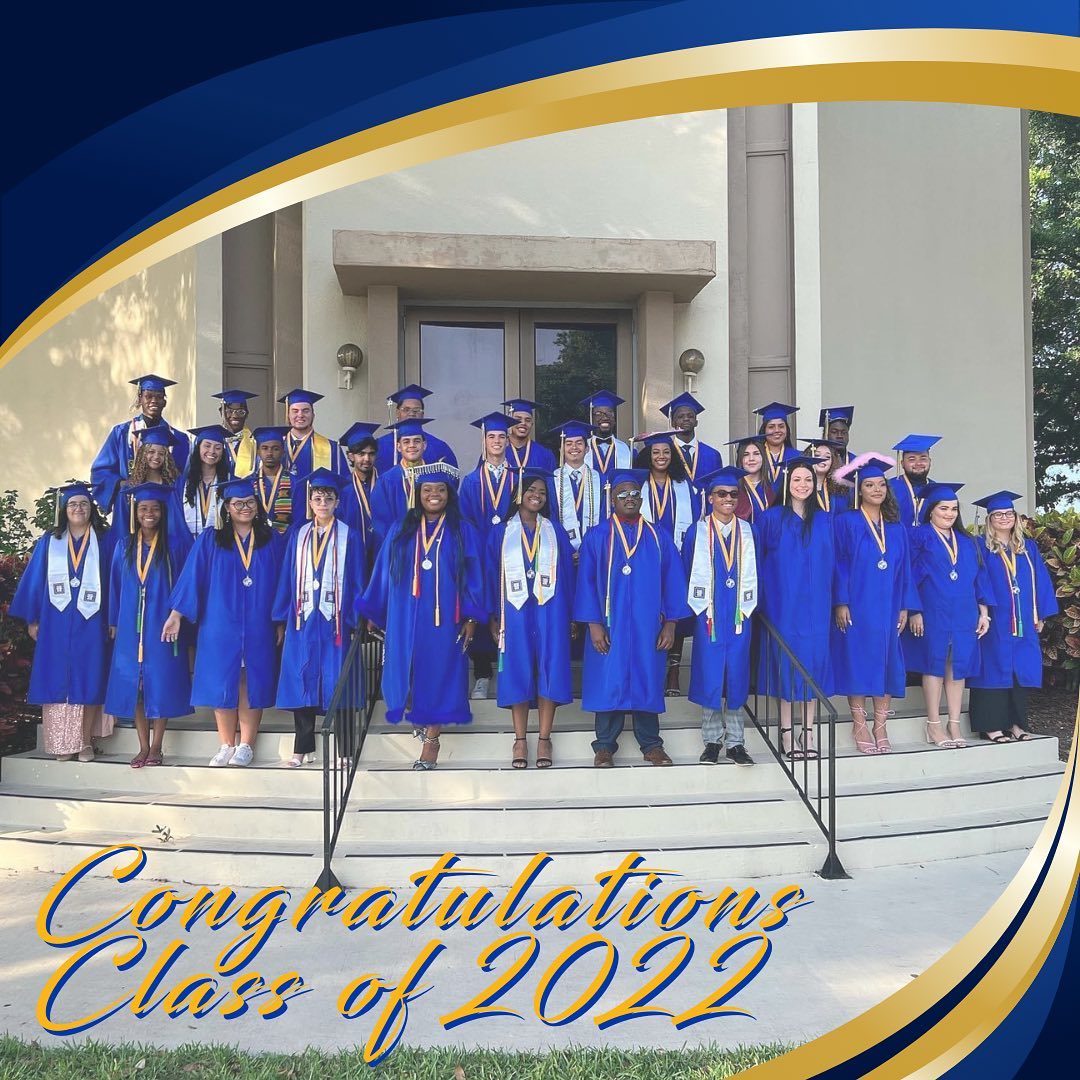 Alumni Connections
Our aim is to maintain active connections with OCP Alumni. We look forward to providing you with services and events that help to keep you bonded and connected with the OCP community. Alumni Connections look forward to alumni engagement with events such as Homecoming, sporting events, and more. There will also be online engagement opportunities to keep you connected no matter where you are.
Events
Year 2022-2023 events are being planned so stay tuned for the latest updates.
Let's Stay Connected with Class notes
Help us by submitting a classnote that will be used for our OCP eMagazine. Let us know who you are, what year you graduated, and what you are currently doing in life. Be sure to continue updating up with celebrations after you introduce yourself. We will be glad to share it in our upcoming eMagazine, "Warrior Update".
Social Media
Come and follow us on social media to know what is happening in OCP Alumni.
Consider Giving to Orlando Christian Prep
Orlando Christian Prep is a school and ministry doing amazing things. By supporting Orlando Christian Prep financially, students and families will have the opportunity to develop and thrive in a safe, nurturing environment. Your contributions to current students will provide an investment to eligible students that may have not had the opportunity to experience a private Christian education without your help. Consider giving to OCP to help deliver future world changing alumni. Thank you!
Ways to Give
ONLINE
An easy way to give. Make a one-time gift to OCP.
TELEPHONE
You can also give by contacting our office at 407-823-9744 Monday - Friday from 8 am - 3 pm. Just be sure to mention that you are making a gift contribution, your name, and amount.
CHECK
If you wish, you may make your gift via check, payable to:
Orlando Christian Prep
500 S. Semoran Blvd, Orlando, FL 32807
PAYING TRIBUTE
Honor the memory of a loved one, celebrate a friend or faculty member, share in a family celebration, or send wishes to a friend or your favorite instructor. When making your gift, simply indicate the person whom you wish to honor. Family members or the honored individual can be notified upon request. It's a special way to make your gift more meaningful.
PLANNED GIVING
Choose the planned gift that is right for you. Options include bequests, wills, trusts, and more. Contact Ann Sebert Monday - Friday from 8 am - 3 pm.
GIFT TYPES/ SUGGESTED AREAS TO SUPPORT
OCP's Greatest Need: Tuition Aid Fund to help eligible students
Planned Gift
Scholarship Support
Athletics
Arts
Student Business Enterprise
Join the Warriors Club