OCP Quiz Team
The Orlando Christian Prep High School Quiz Team will be competing in the NAQT Small School National Championship Tournament in Chicago next month. The Quiz Team, a competitive academic quiz bowl team, participates each fall in the Orange County Quiz Bowl League, competing against other local public and private high schools. In January, the Quiz Team competed in Brain Bowl, a state-level tournament filled with other FACCS schools, where they were a finalist team for the second year in a row. Senior and team captain, Christopher Kerns, was among the top-five individual high-scorers in the state. The Quiz Team then competed in the Matador Invitational, a regional NAQT-style tournament hosted at Valencia Community College, where they were the highest-performing small school.
Based on their performance at Brain Bowl, and especially at the Matador Invitational, the Quiz Team has secured an invitation to move on to the national level. This will be the first national championship for the OCP Varsity (A Team) Quiz Team. For the last two years, the Middle School Quiz Team competed in the National Academic Championship, in which the High School team also competed in 2013 at the JV level. Let's wish our quiz-bowlers all the best!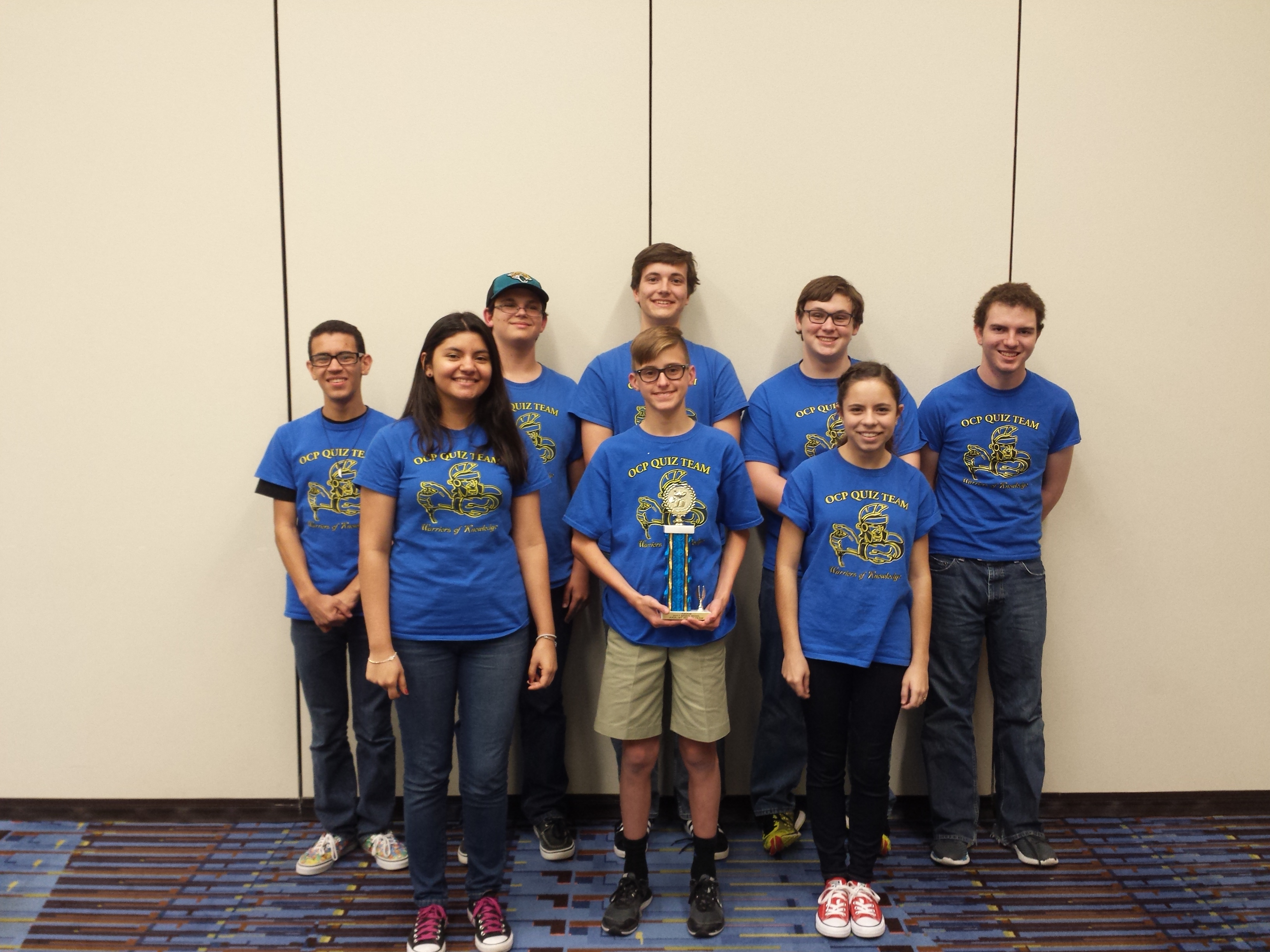 Color Me Run
The annual OCP Color Fun Run and Color Wars event is here! On Friday, February 10th we will begin our one and only fundraising event for the 2016-2017 school year. Students will be raising money for technology in their classrooms. We are planning to purchase smart projectors and tablets for the preschool through high school students. Each teacher will raise money for one unique item to enhance their classroom. Students in preschool through fifth grade will run laps on the OCP Warrior football field in the morning hours of March 3rd, 2017 while volunteers shower them with color. Middle and high school students will enjoy a Color War with colored water, balloons, and paint on the Warrior football field later that afternoon. Preschool and elementary students will get sponsorships, while middle and high school students will pay $15.00 to participate. They will raise money by asking family, friends, and neighbors to support OCP. The Color Run/Wars raindate is March 10th, 2017.
Click Here to donate
200 Career Wins
OCP Athletic department honored Coach Chris Cenicola for achieving his 200th career high school basketball win this season. Coach Cenicola is in his sixth year at OCP, where he has lead the lady warriors to two district championships. His resume includes one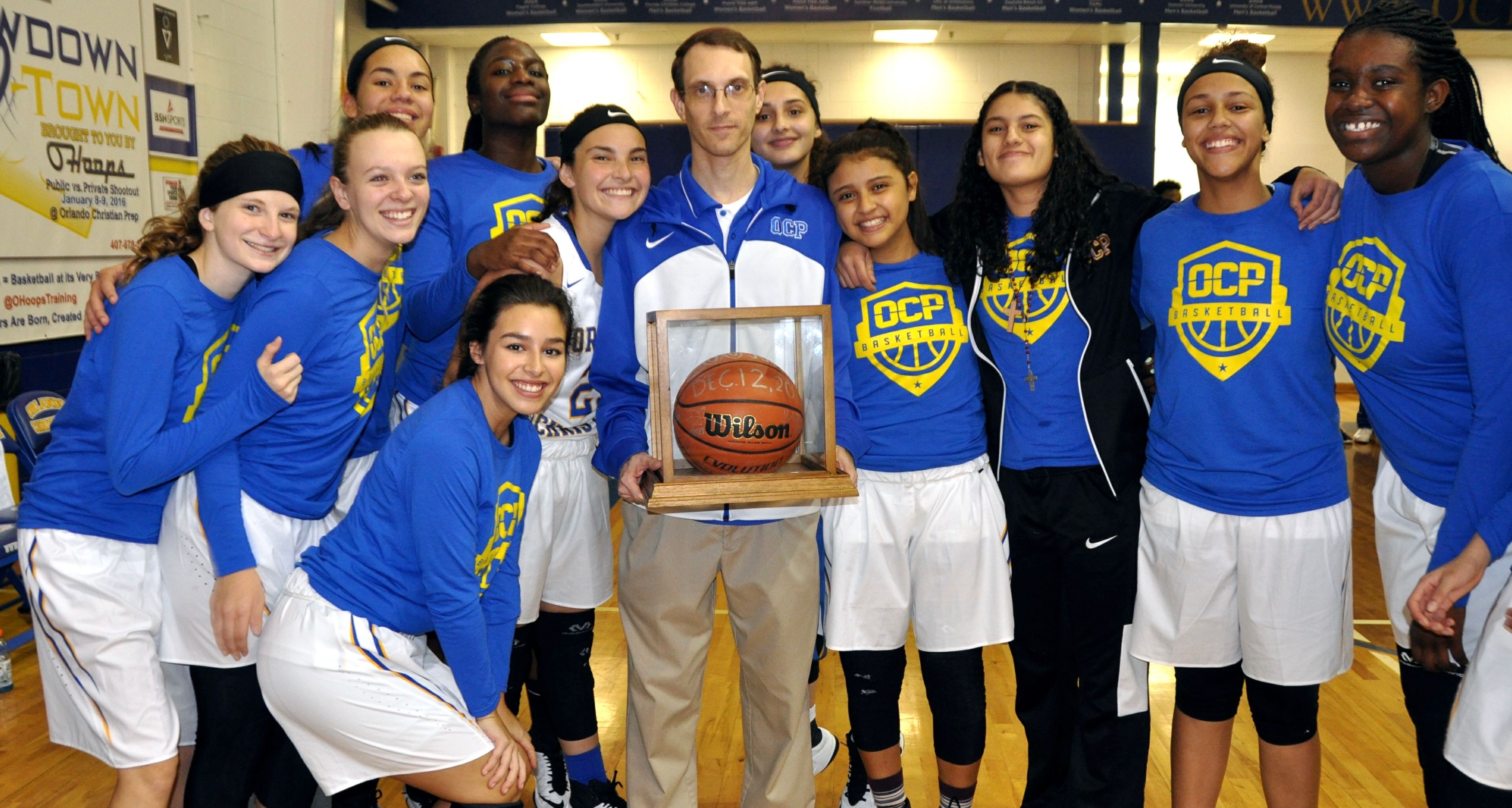 regional championship and one state championship prior to his tenure at Orlando Christian Prep.
This years lady warriors are off to a fast start with a 9-1 record so far and seeded first in the district. The team is looking to achieve it's second traight district championship and move on in the FHSAA state series tournament.