The OCP Art department lead by Mrs. Castro took a group of art students to the Winter Park Sidewalk Chalk Art festival this past weekend. The students worked on their chalk art from 7:30am to 3:00pm on Saturday. This annual event gives students the opportunity to showcase their talents in the art community. We are very proud of our students who represented our school. If you are interested in making a contribution to further expand our art department please contact Mrs. Castro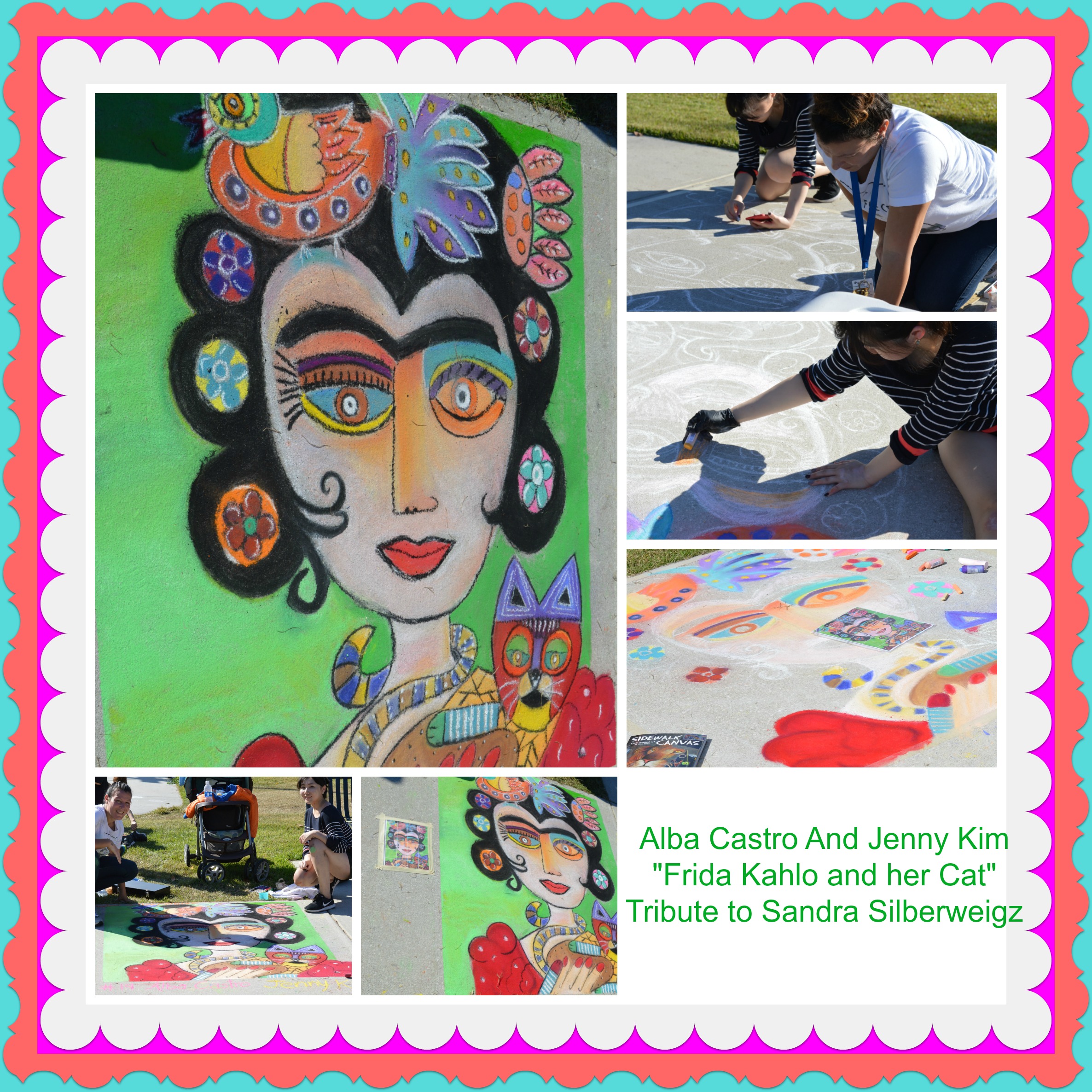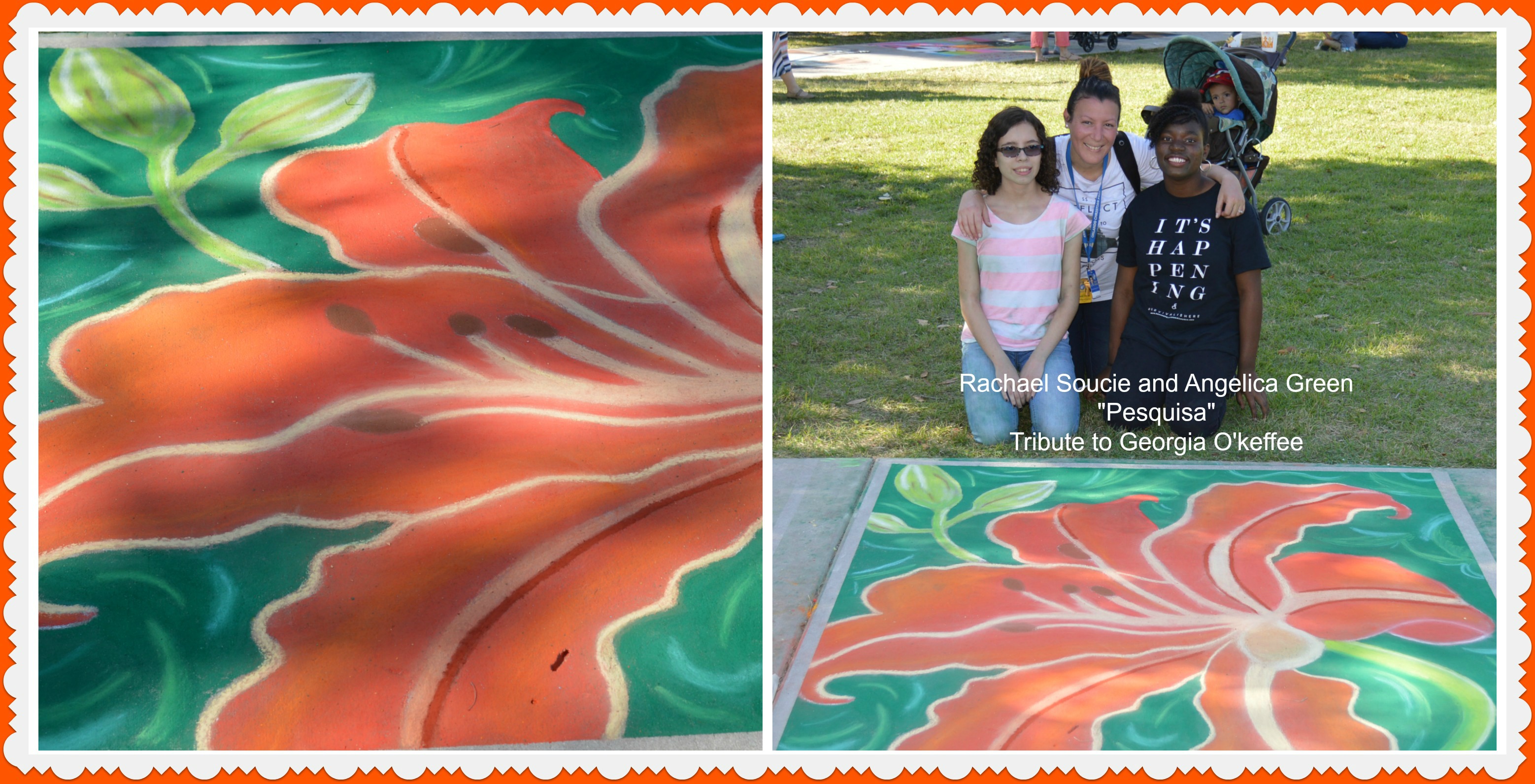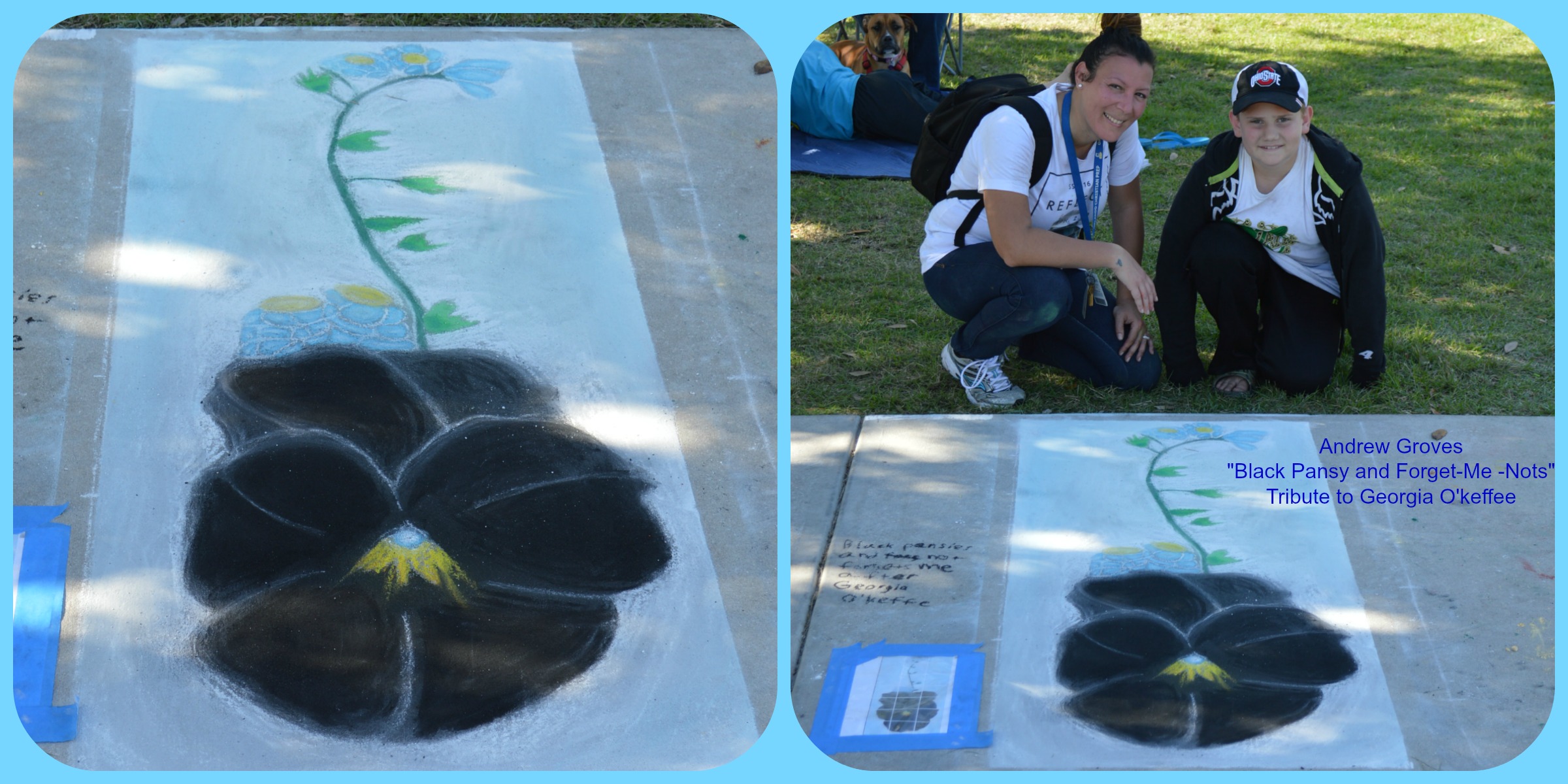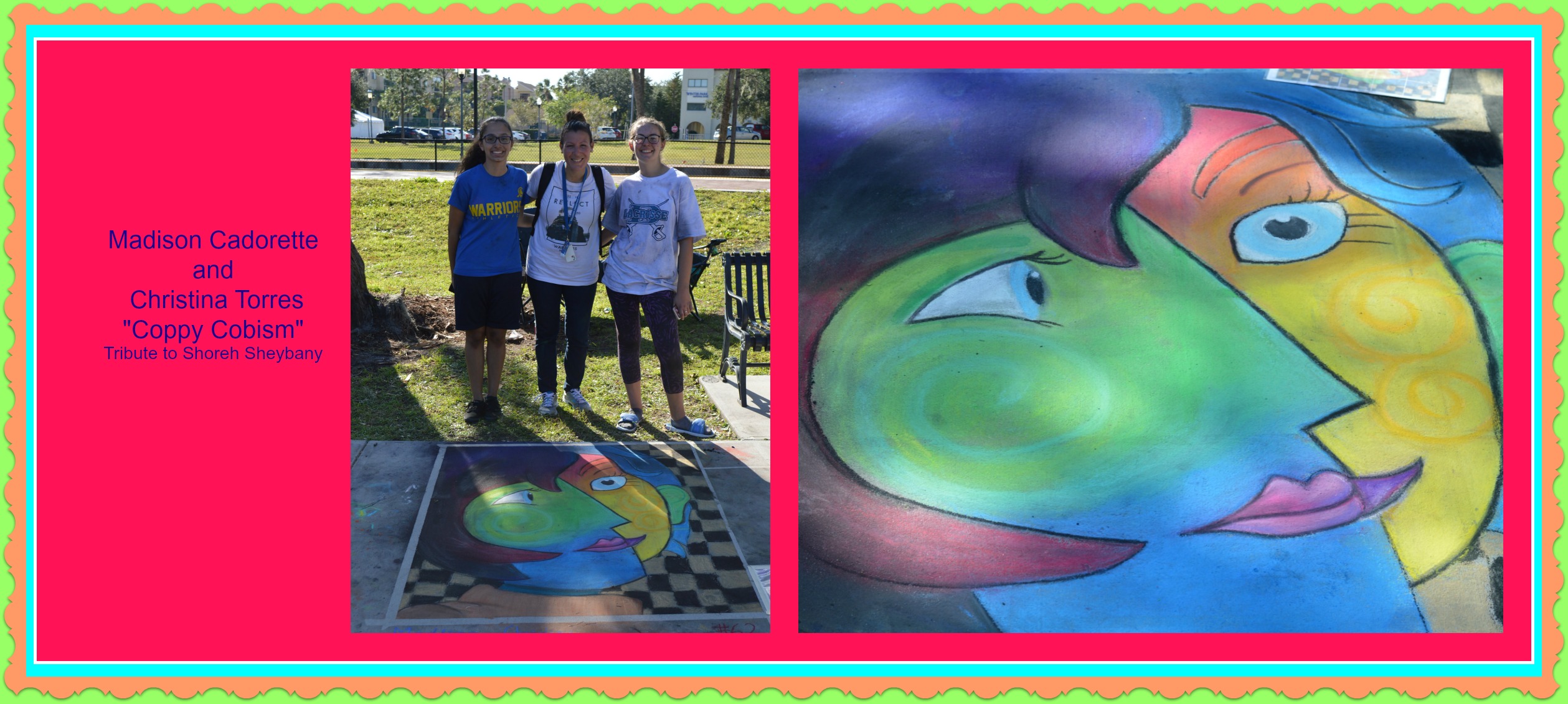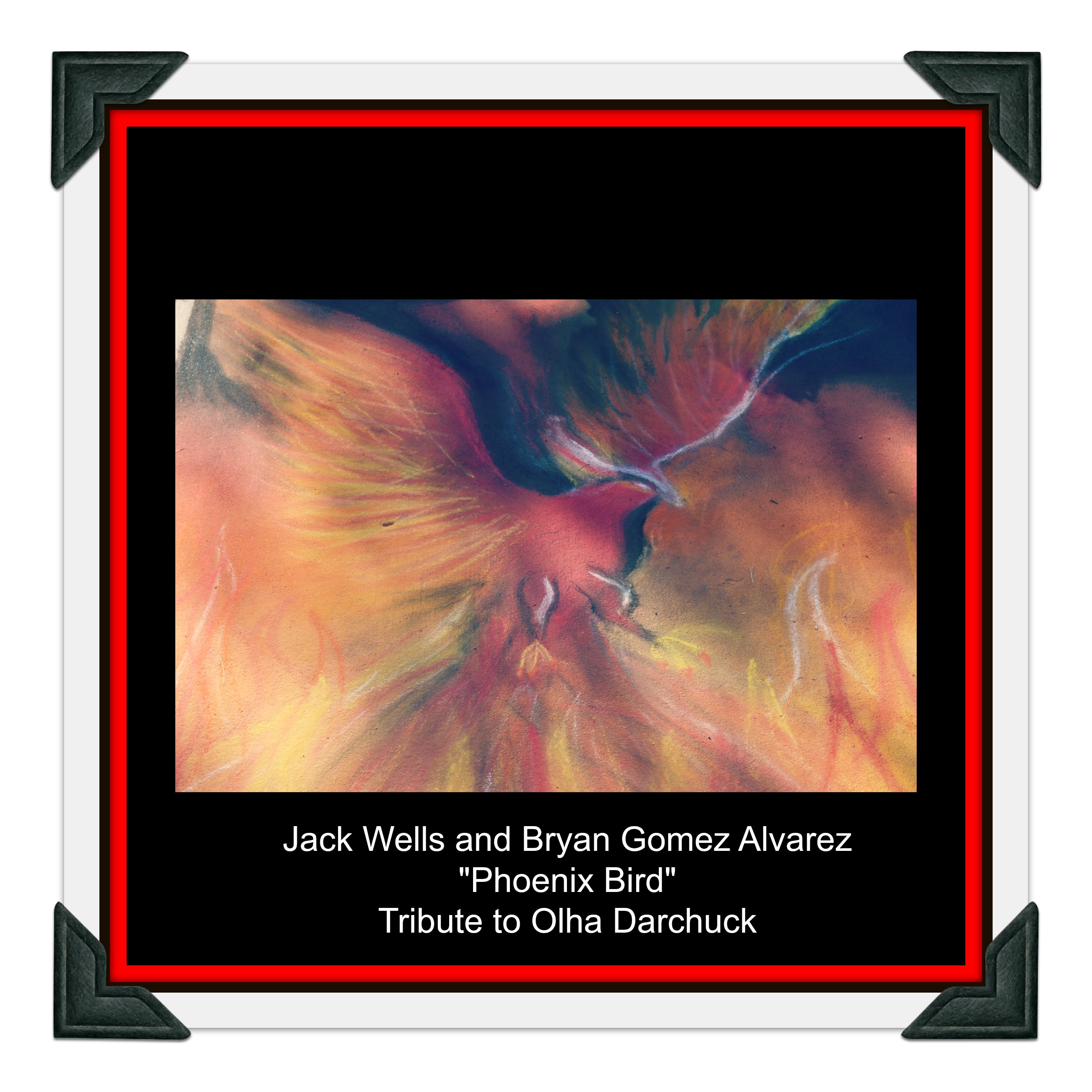 Greetings from Guidance,
As we enter autumn, our thoughts turn to fall festivals, multi-colored leaves, and yes - - college football. For our senior class, this goes one step further - - college admissions. We have been working on narrowing the college choices down to a select few. Part of this process involves applying for college, taking the ACT or SAT again, filling out that pesky FAFSA, and delving into the world of scholarships.
OCP will have campus visits from Kings College, Southeastern University, Liberty University, Johnson University, Montreat College, Trinity, and more to be added soon. The National College Fair is coming to Orlando October 15th. Go online to check out the universities that will be in attendance. National College Fairs
Seniors should be working on Khan Academy to prepare for the upcoming admissions exams. Juniors should use this program to help them prepare for the PSAT/NMSQT, which is scheduled on October 11. Juniors will also be planning to take the SAT in May or June and the ACT in April or June.
SAT Dates: ACT Dates:
November 4, 2017 December 9, 2017
December 2, 2017 February 10, 2018
March 10 2018 April 14, 2018
May 5, 2018 June 9, 2018
June 2, 2018 July 14, 2018
The FAFSA website opened today, which will allow students to begin the process of applying for financial aid. Bright Futures will be available to students on November 1, 2017.
I will continue student meetings with the juniors, sophomores, and freshmen to discuss their college and career choices. Please let me know if you would like to schedule a meeting by contacting me by email.
Kind regards,
Mrs. Julie Thomas
guidance@orlandochristianprep.org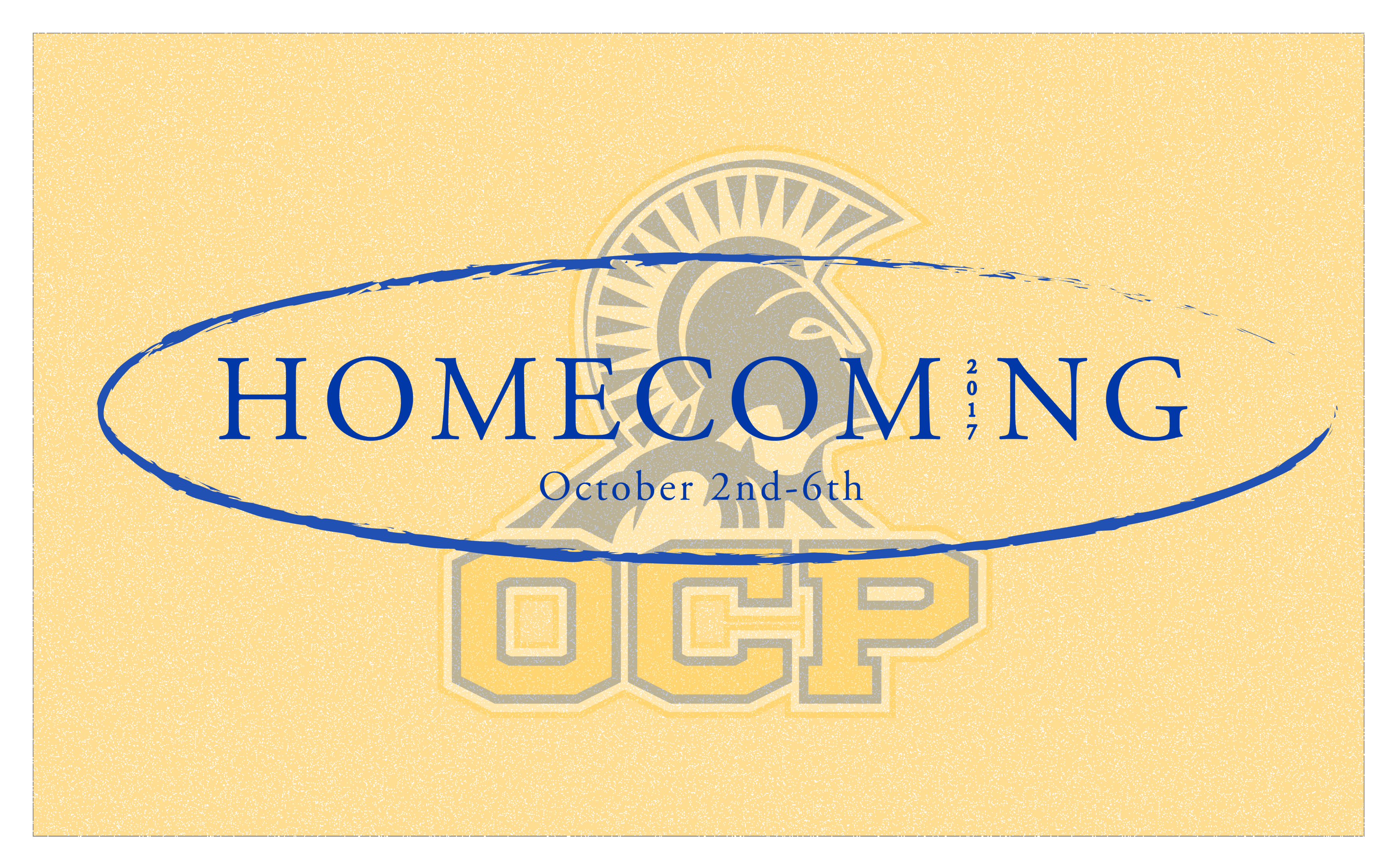 Spirit and Homecoming week at Orlando Christian Prep begins on Monday, October 2nd thru Friday, October 6th.
This is an exciting time and a great opportunity to show your OCP school spirit. Each day will focus on a different theme and we encourage all of our students (K2-12th)and staff to participate in.
The schedule for the week is as follows.

Monday, October 2nd BRAND DAY (rep your favorite brand to school. i.e. Nike, Adidas, UA,)
Tuesday, October 3rd Christmas Day (wear your a Christmas outfit, ugly Christmas sweater, dress up like a tree ornament)
Wednesday, October 4th Senior Citizen Day (dress up like your great grandparents)
Thursday, October 5th Animal Day (dress like an animal)/ Lower school (Noah's Ark Day)
Friday, October 6th Blue and Gold Day (wear your best blue and gold)
Friday October 6th 1:30pm School Wide Pep Rally in the Gym
Friday October 6th 7:00pm Football Game vs. Faith Christian
Friday October 6th Halftime will be the Homecoming Court presentation and crowning of the 2017 OCP King and Queen

We are looking forward to a great week and hope everyone will be a part of the celebration.