CLASS 3A FHSAA STATE CHAMPIONS
Orlando Christian Prep was the wire to wire Class 3A number one team in the state of Florida. A feat not unheard of for the Warriors, but it has been a few years since they earned that honor. On Wednesday in front of hundreds of OCP warrior fans the 2017 team capped a great season winning the Class 3A state title.
This marks the 6th state championship for the Boys basketball program since 2008. New Head Coach Treig Burke has been a part of all previous state championships with one exception this time he was the head coach. All previous trips to Lakeland Coach Burke was the lead assistant coach. Coach Burke along with assistant coaches Tim Thomas and LauRance Baker took this team to a 27-4 record this season. A few early losses, the only blemish on a fantastic year, were attributed to the team needing to learn that they will be getting every opponents best night in and night out. "When you wear the OCP uniform you essentially have a target on your back; realistically our name is circled on 30 different team's schedules. It takes time for students to realize they are getting everyone's best effort each night, and if you do not bring your best you will get beat." said Coach Burke.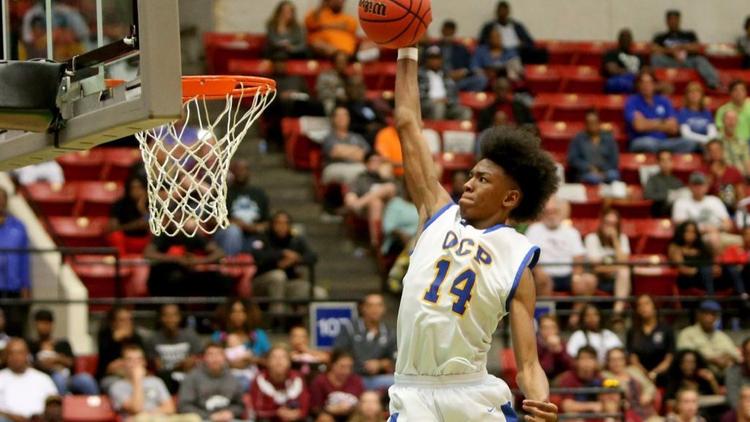 Fans may cheer for the high flying dunks and 3 point shots, but if you ask this team what makes them go it is their defense. They trust each other and play for each other. This is evident in the fact they held one of the state's top scorers to only 14 points in the State championship just days after he scored 43 in the semi final game.
The future is bright for OCP basketball. This year's team has only one senior and expects to return all of their players on the roster. Their JV team only lost one game this year. The middle school team has a great year and the 6th grade team was undefeated. Let's not forget about the girls varsity team who was one game away from the Lakeland final four as well. "I am excited for our entire school and athletic program, our students work so hard both in the classroom and on the practice court. They deserve this." said Coach Burke